OUR TEAM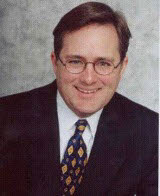 RON MEADOWS, Principle and Founder, Project Manager Ron Meadows grew up in the construction industry. With his father and grandfather active in the concrete business in Central Florida, he often went to work with his father on the weekends. After relocating to Chicago from Aspen Colorado in 1995, Ron founded Vertex Properties, LLC in 2000. Starting out as a laborer, he worked his way up the "ladder" on such notable projects as the Hard Rock Café build out and the reconstruction of the Main Lodge at the T Lazy Seven Ranch.
http://www.tlazy7.com/Lodge/T_Lazy_7_Lodge.html
With over twenty five years in construction, Ron has personally worked with every trade on the jobsite. His extensive hands on experience gives him a unique understanding of the challenges each trade faces in their role on our job sites. Ron is a graduate of the Stetson School of Business at Mercer University in Macon Georgia and also holds his Illinois Real Estate Broker's license. A Lincoln Square resident since 1999, Ron is active in the community and enjoys spending time with his family exploring everything his adopted hometown Chicago has to offer. He is a member and the Chairman of the Building Committee at Luther Memorial Church, where he and his team are overseeing the extensive upgrades to the 100 year old facility.
Vertex responsibilities include oversight, budgeting, permit coordination, contract administration, and processing all payout requests.
LORNE FRANK, Design Coordinator/Project Manager Lo
rne is responsible for the selection and coordination of design materials for our projects as well as budget oversite of the many design/material allowances. Lorne grew up in the world of home furnishings/decor, and he brings over 20 years of real estate experience to the table. He is a graduate of the University of Illinois and holds his Illinois Real Estate Broker's License.
Lorne is quite adept at driving the design process, navigating around the many home design pitfalls, and ensuring that all your conceptual ideas and design selections become reality. Lorne works closly with our architects, project manager, designers, and sub-contractors, serving as a liasion between the client and our construction team.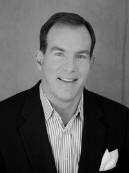 CHRIS OLSON, Principle and Founder of Olson Development Chris has been building homes in Chicago through his company, Olson Development, since 2005 and began collaborating with Vertex Properties, LLC in 2010. Chris spearheads additional development under the Vertex Properties, LLC umbrella, and he serves as the primary design coordinator for these exciting joint ventures. His attention to details and unwavering customer service have helped to make Vertex Properties the multi-faceted company it is today. He is a graduate of St. Olaf College and has been an Illinois Real Estate Broker since 1994.