DESIGN SERVICES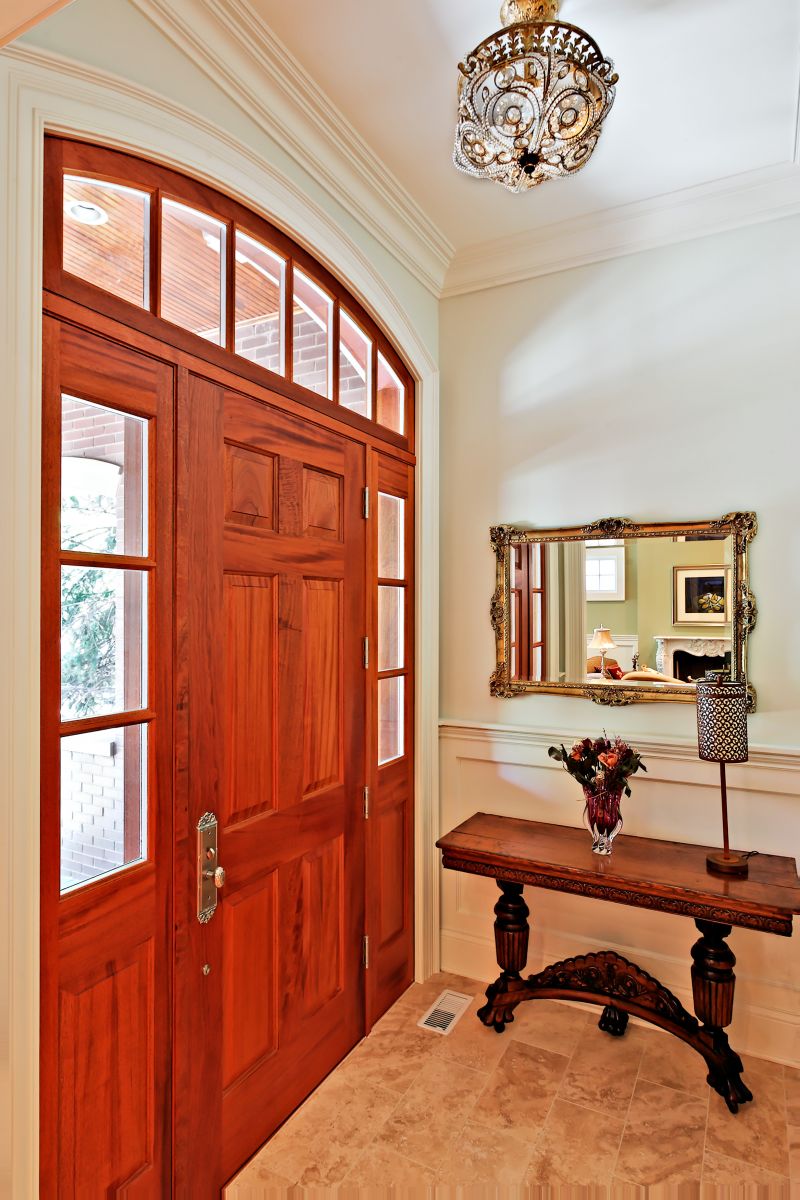 Unlock the beauty and craftsmanship
behind your front door.
Design Services

• Phase One
Depending on the schedule of the homeowner, this can be accomplished in two months. Phase one typically requires 4 to 6 meetings with the architect present. These meetings can take place at the architect's office or the homeowner's residence if that is more convenient. Ideas and layouts are also typically exchanged with PDFs through email expediting the process.
Zoning Summary
The Zoning Summary Determines the size of house allowable under the applicable zoning.
Site Plan
This is how the home will sit on the lot, front and side yard setbacks, the size of the
garage. The various options are spelled out prior to the first meeting with the architect.
Floor Plans
The layout of the home is determined. Bedroom, bathroom size and count, the
staircase(s) layout and position are set. The layout of the kitchen, breakfast room and
family room configuration with the flow and interaction between the rooms are developed at
this time. The location of the "wish list" of rooms is set: i.e. mud rooms, laundry centers, home theaters, crafts rooms.
Elevations
Once the room layouts are set and window locations are determined, the look of the home
can be finalized. This is done with the architect and can be accomplished with assistance
of pictures of various homes, with input from both the homeowner and the architect.
• Phase Two
Home Specifications
Upon the completion of the preliminary set of plans, the home specifications document
will be finalized. This document begins during phase one and spells out how the
home will be built with all of the finishes throughout. In cases where the finishes have
not been determined, an allowance amount will be utilized. In addition to being used as a
reference during construction, this document will be utilized by the lender's appraiser in
determining the end value of the completed home.
Blueprints
With the look, style, and design of the home determined, the architects complete the initial
plans, including the structural and mechanical elements. Typically there are a few meetings with
the homeowners to review the electrical layout and approve the final permit set of plans.
As with the Home Specifications, these initial plans will also be used by the appraiser in his
determination of value.
Construction Timeline and Client Selection Schedule
As the architect completes the plans, Vertex Properties LLC will prepare the preliminary
construction time line and set a schedule of due dates for the finish selections. Once the
permits and financing are in place the dates will be adjusted to the final version of these
schedules.
Budget
Vertex Properties LLC will submit the completed plans to the applicable subcontractors
for hard bid pricing. The budget will be prepared in a manner acceptable for presentation
to the homeowner's lender. In the line items where selections have not been made yet, an
allowance will be determined.